Endorsements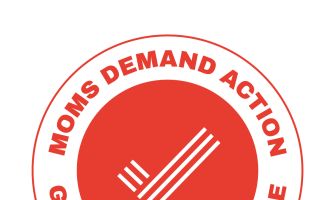 Moms Demand Action
---
"
Moms Demand Action for Gun Sense in America is a grassroots movement of Americans fighting for new and stronger solutions to lax gun laws and loopholes. As the largest gun violence prevention organization in the country, Everytown for Gun Safety's tens of thousands of volunteers, hundreds of thousands of donors and millions of supporters are dedicated to common sense reforms that protect the 2nd Amendment and also make our communities safer.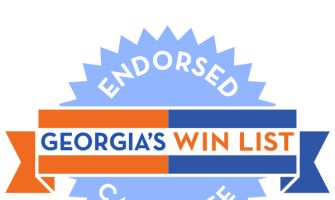 ---
"
Electing WINning Georgia Women Since 2000 Georgia´s WIN List is a political action committee dedicated to changing the face of power in Georgia by recruiting, training, electing and re-electing Democratic women to the Georgia General Assembly and statewide office who are committed to reproductive freedom. Since 2000, we have helped elect more than 55 endorsed women, with 31 of them still serving. We plan an aggressive strategy to "Grab 'em by the Midterms" in 2018.
Doris Koch
---
"
I met Sandy 2-1/2 years ago, after moving from Connecticut to Georgia, through our joint involvement in an environmental group. I am passionate about our Georgia waterways and the wildlife that makes our waters their home … and Sandy shares that passion. I am confident that Sandy will make a difference for all Bryan County citizens. It will not be business as usual with her representation.
Ken Copi
---
"
Sandra is a bright, caring woman who has the ability to connect with everyone. She can relate to young and old, rich and poor, black, brown, and white. A sharp business woman that can work with executives to build our economy but still remind them that our ecology is sacred and the people that make those products must be treated as equals. Sandy will do what's best for Georgia and all of it's citizens, rather than catering to the largest campaign contributors.
Sissy Hoffman
---
"
Intelligent and proven experience are two traits that grabbed me by the midterms. Upon hearing Workman speak at a neighborhood forum, I was all in for her no nonsense, inclusive District 1 for saving our coast, our schools, our communities, our Constitution .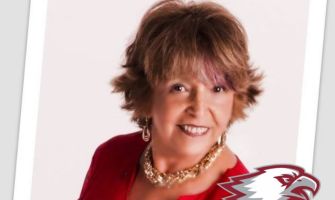 Emily Cunningham
---
"
My dear friend Sandra Workman is running to become the next District 1 Georgia State Senator. Sandy is a dynamic individual seeking to represent all the people in her district and Georgia. Please take a moment to visit her website@ www.Workman4Senate.com and her Facebook page @SandraWorkman4Senate to learn more about her. Sandy represents values that I share with most of my friends, so I encourage you to consider making a contribution to her campaign.
Anthony Spagnolo
---
"
I've known Sandy for many years both as a coworker and more importantly, a friend. I know that she will work tirelessly for her constituents. I've seen her work ethic and commitment to community service, most notably with her work to aid research in the habits of dolphins. I hope you'll give your vote to her.
Merle Shiffman
---
"
While I may not come from Georgia, I do know Sandra Workman since she and I were in grammar school together. She was a dedicated and hard working student and that trait has followed her into adulthood. She will be a force to be reckoned with and will always fight for her constituents.
Ron Sattele
---
"
Education sets the basis for a sound society at all levels, not just at the school level. Education continues all your lifetime. As history shows, an educated population lessens the divides between all groups and promotes discourse and understanding to find common ground. I met Sandy Workman through The Dolphin Project here in Bryan County. We worked together sharing our concerns facing the Georgia Coastal environment. When young, my father categorized people as "watchers and doers". I learned right away that Sandra Workman is a "doer". Sandy will bring to the Georgia Senate a broad scope of educated, well thought out concerns, needs, and solutions to the problems facing our unique Georgia Coast.
Suzy Hokanson
---
"
I am so impressed by your dedication to what needs to be done in our district in Georgia! You have my total endorsement!
President R.U.F.F. (Retirees Unite for the Future)
Rick Ellison
---
"
It is my honor to endorse Sandra Workman as she holds the very values that we are interested in. We need Sandra to work for us all!
Lynne Bladergroen
---
"
I have had a hard time falling asleep the past year and a half, because I feel our country has taken a sharp right turn against our moral convictions. I know that Sandra Workman will keep the ship on course and make sure that the voices of people who cherish our environment and coastlines will be heard. I want my grandchildren's future to be the most important issue on the minds of people in power, not just a quick buck to be made for an industry that has no skin in the game. I look forward to seeing Sandra working with both Republicans and Democrats for the people of the District!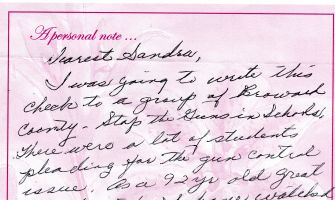 Ann Marie - A Great Grandmother
---
"
I want to share this hand-written note because it underscores the reason I'm running for the Georgia Senate: The only people who can change our laws are our elected officials. I want to be that agent of change. "Dearest Sandra, I was going to write this check to a group of Broward County - Stop the Guns in Schools. There were a lot of students pleading for the gun control issue. As a 98-yr old great grandmother I have watched many pleading for gun control but I know only the people who are elected to make or change our laws can help. I want to help you get in the Senate. My small contribution may be of some help! Wishing & praying for you. Ann Marie"
Rebecca Lentz
---
"
Sandra will represent all of the district. Not just her wealthy buddies like our current Georgia Senator.
Peach Hubbard
---
"
I have known Sandra Workman since 2009 when she began volunteering for The Dolphin Project (TOP), an all-volunteer, non-profit, research, education and conservation organization dedicated to the protection of the wild, estuarine Bottlenose dolphin and our shared environment in Georgia and lower South Carolina. Since joining, Sandra has been a dedicated volunteer in TOP activities and has served on TOP Board since 2015. She has served as an invaluable Vice President since 2016. Sandra's involvement with The Dolphin Project is a direct outgrowth of her concern for the environment, and particularly the coastal area of Georgia - the low country. She participates on research surveys throughout the year as a team leader and/or photographer. Sandra has also assisted at education outreach events to help enlighten both children and adults on the beauty of our environment, the stresses it faces and importance of its preservation. She has attended Town Halls with our U.S. Congressman and spoken out about the dangers of off-shore oil drilling and seismic testing. I believe that Sandra can and will make a difference to Georgia if given the opportunity to serve as our Georgia State Senator.